Customization Options
Every element of our barriers can be customized to blend with the building decor or to create bold advertising and safety messages. Post top labels, belts and even the posts themselves can all be custom printed to strengthen the brand or safety message.

Custom Belt Printing
A standard barrier has over 1.5 sq. ft. of belt area white our Xtra wide belt models give 2.5 sq. ft. This is prime advertising real estate as it is positioned in the most trafficked location in any public facility, the customer queue! Not only can belts be custom printed but every element of our barrier can be customized to create bold advertising or safety message or to blend the queue with building decor.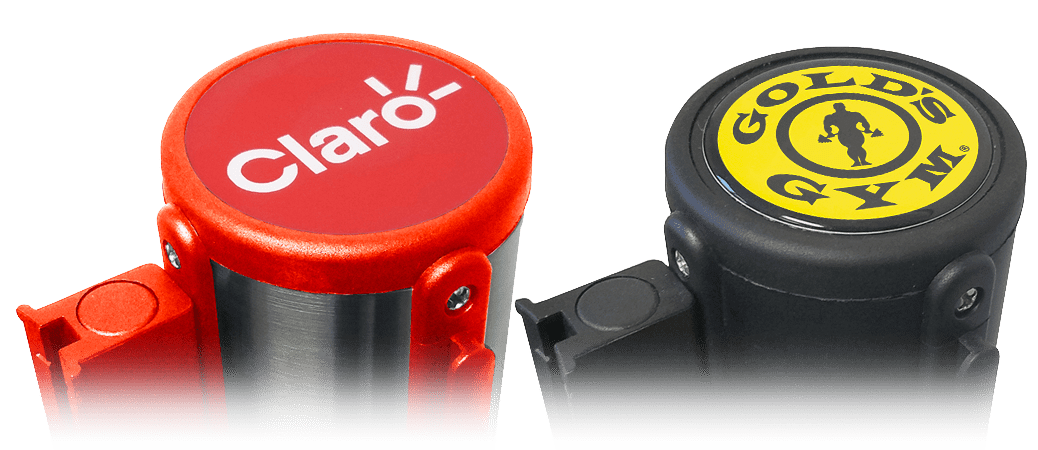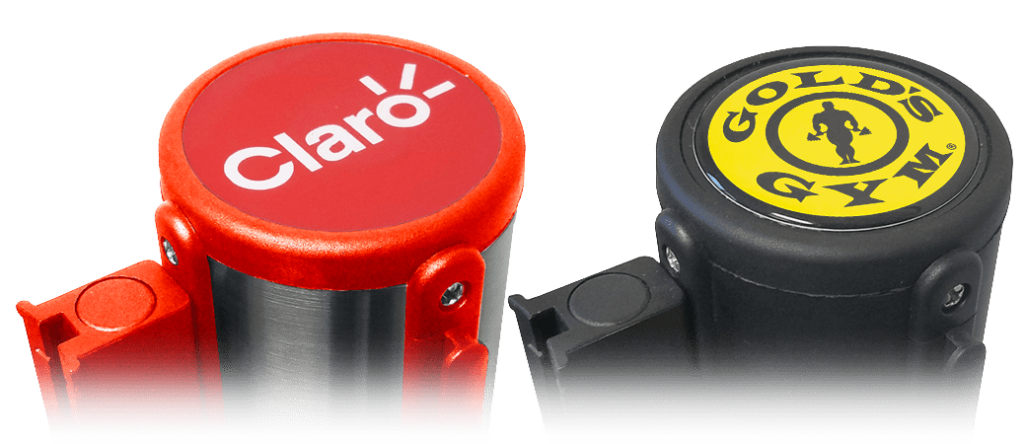 Post Top Custom Labels
The post top label is an ideal location to provide contact details such as web address, phone numbers, and QR codes. We have two styles, standard which is a flat label with the print protected by a clear laminated layer and the Dome which provides an eye catching raised 3D look.


Custom Cassette Colors
Custom colored cassettes enable you to co-ordinate the cassette with the post and belt color. This allows the queue to be blended more completely into the overall venue decor or corporate color.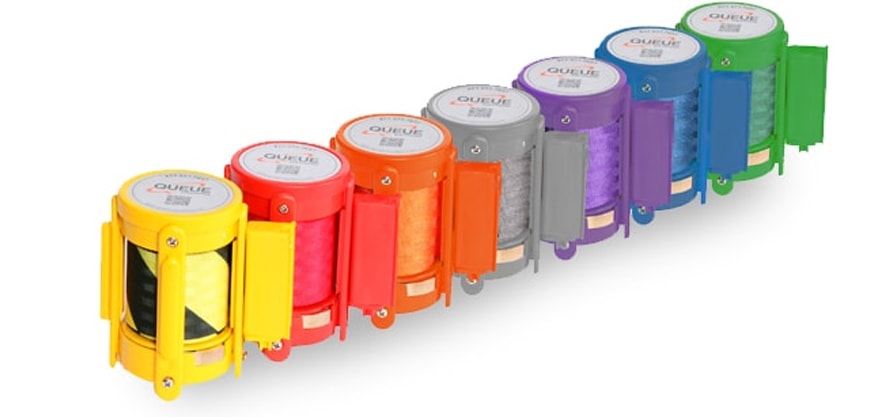 Post Wraps
Post Wraps are the latest addition to the marketers queue branding toolkit. Self-adhesive vinyl is digitally printed and then wrapped around the post. The vinyl is hard wearing and UV resistant and will last the life of the post.

Digital printing means almost anything can be printed from multicolored logos, photographs or even realistic wood grains. The effect of a line of branded queue barriers is very striking particularly when matched with printed belts.

Standard Belt Colors & Messages
We offer a wide array of messages and colors standard.